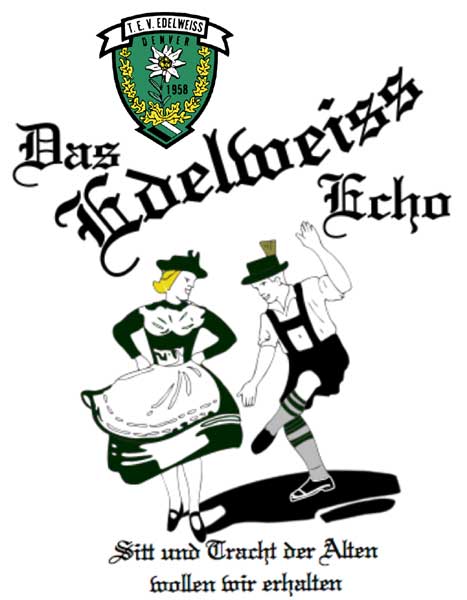 Das Echo is our club news letter which is published on a monthly basis. Each month, we will update our site with the latest news about our club. If you would like to advertise with us, please feel free to contact us about rates. If you are a member with news to add to our news letter, please fill out the e-mail form with all the details. The deadline for submissions is usually on or around the 15th of the month.
Das Echo published in the year of 2018
© 2011-2018
All material is copyrighted by
T.E.V. Edelweiss-Denver Incorporated.