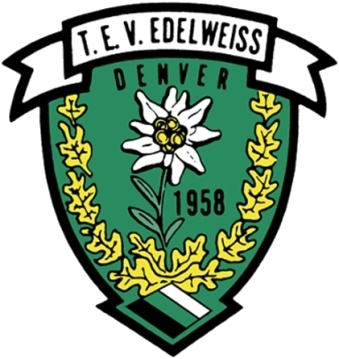 Renewing members: Please click here.
Becoming a member of the Edelweiss club is very easy. Download and complete our membership application

from HERE

.
Then mail it with a check for the amount due to:
T.E.V. Edelweiss
Attention: Membership
P.O. Box 1302, Morrison, CO 80465-1302
Please note you must have a member sign the application for us to accept it. You can meet members at any of our club functions, activity groups, dances, and meetings. We would love to meet you and have you as a member.
Once the Application is received, we will hold it, and your check, until our next bored meeting. Once you have been accepted as a member, we will send you your card. If you have any questions, feel free to call out office, send us an e-mail, or visit us at one of our events.
Thank You
© 2011-2017
All material is copyrighted by
T.E.V. Edelweiss-Denver Incorporated.