Ring in the New Year with us on
New Year's Eve!
We make New Year's Eve a special event. Come party with the Rhinelanders as we ring in the new year, German style. We have Chef Neuhold cooking up some wonderful food for this special occasion. Drinks are available, and so are party favors. Put on your best dress and dancing shoes for this very special evening. We have an online special running through the 20th of December. If you buy now, you pay only $10 for adults 21+ $5 for kids 12-20 and anyone under 12 is welcome to come for free. Please contact us if you have any questions.
Doors open at 7 pm for dining and drinks. The band starts at 8 pm and we will party until 1 am. We will have a list of cabs available if you can't drive home safely.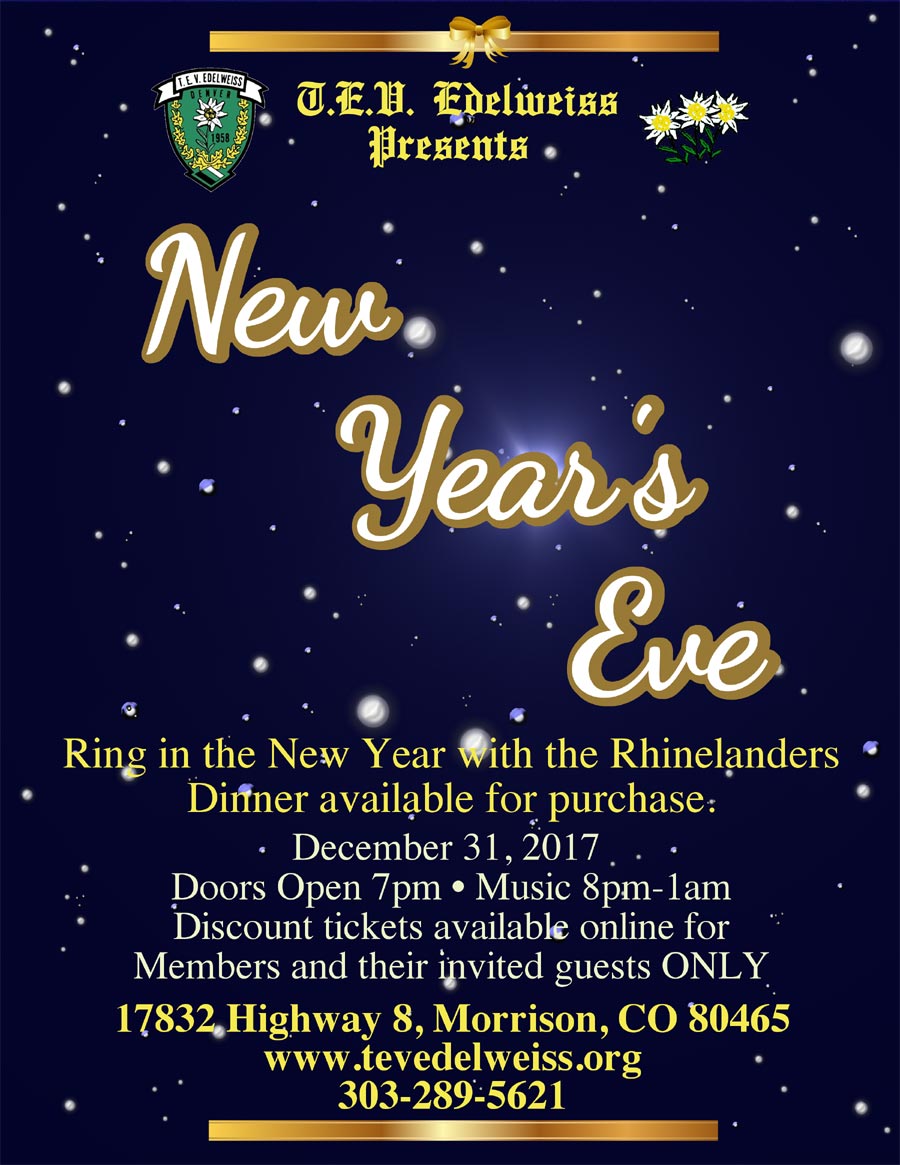 We have Pre-Tickets sales. Save time and


We are located at:
17832 Highway 8, Morrison, CO 80465
click here to see the map.
© 2011-2018
All material is copyrighted by
T.E.V. Edelweiss-Denver Incorporated.