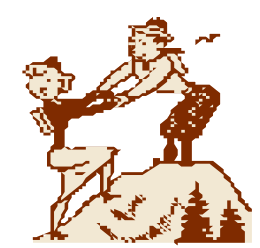 Top of the Hill Gruppe
The Top of the Hill gang was formed as a social club for the senior members of the Edelweiss club. They usually have a monthly get together starting in the spring and ending in the fall. During these months, we will usually sit around and talk about old times, find ways to raise funds, or help out with the latest club project. Occasionally, we have a luncheon to celebrate things like Mother's Day and Oktoberfest.
The seniors are a wonderful addition to our club. It is the perfect way for people to stay connected without having to drive in the dark, or adverse conditions. We are always looking for additional members to spend time with. If you wish to become a Top of the Hill member, come and join us to meet the group. Our meetings usually appear in the Echo, or on the calendar. For more information, feel free to call our office.
Monthly Meetings:
When .........
Every First Wednesday


Call and Confirm .........
Always call and confirm this meeting will be held on the date, time and place before going. Sometimes, the meeting is canceled, or moved to another location.


Next Meeting .........
Wednesday, 3/7/2018, 1pm – 3pm


Where .........
Golden Corral, 11090 E Mississippi Ave, Aurora, CO 80012 (click here for the map)


Description .........
Top of the Hill is our senior activity group. We meet on the first Wednesday of the month to have some lunch and some fun. If you are a member, and a senior, join us at the country buffet in Stapelton. If the weather is bad, check with Elisabeth Burbach before driving out.


Primary Contact .........
Elisabeth Burbach


© 2011-2018
All material is copyrighted by
T.E.V. Edelweiss-Denver Incorporated.